From small residences to enormous estates, Blue Angels Roofing has replaced various roofs in the Birmingham area. Our services are both professional and high-quality.
why choose us for replacing your roof

Highly skilled team
We have trained and veteran employees ready to every roof job

Low cost
We try to maintain a price that suits for you as much as we can.

insurance help
We provide full help for getting your roof insurance coverage

customer satisfaction
We strive to provide excellent service. check our google reviews.
the Roof Replacement Process?
Roof replacement involves removing your property's existing roofing system and replacing it with a new, more durable option that protects your home from severe weather conditions. You can protect your home by learning about roofing replacement in Birmingham and how to hire a certified roofs contractor.
Our team offers top-quality design and services regarding all types of roof replacement needs. just check out our work.
THE ROOF REPLACEMENT PROCEDURE STEPS ARE AS FOLLOWS: ​
The Importance of Hiring a Certified Roofer
While many homeowners like doing their own repairs, other chores necessitate professional assistance. Roofing work, particularly, is best left to the experts, and hiring a qualified roofer is nearly always the best option. Here are a few reasons why you should use certified roofers in Birmingham:
Best Roofing Contractor In Birmingham
The cost of maintaining and repairing a roof eventually becomes unsustainable, and the necessity to re-roof a home becomes unavoidable. Blue Angels Roofing is experienced in the re-roofing procedure, having replaced numerous roofs on various properties in the Birmingham area over the years.
We understand that the procedure can be intimidating and that the expense may be one of the largest investments many individuals make in their homes. All roof replacement applications, including single-ply, slate, shingle, tile, synthetic, and coatings, are handled by our team of experts.
Additionally, we are there to help you every step of the way, educating you on the roof replacement process and ensuring you select the greatest and safest roofing system for your home.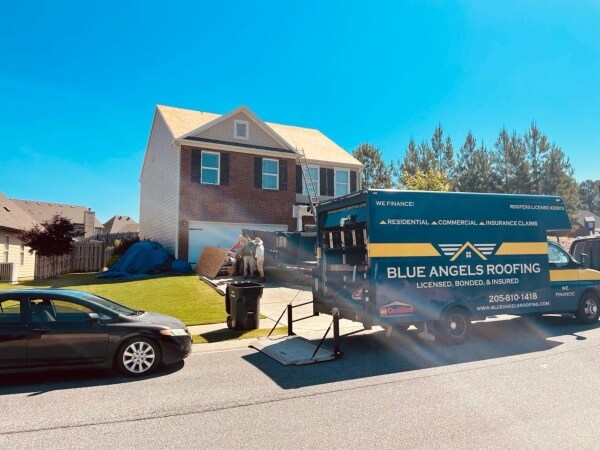 The Cost of Roof Replacement
The cost of replacing a roof might vary significantly. Roof replacement expenses typically vary from $5,100 to $10,000. however, they can be as little as $1,200 or as high as $30,000.  The typical roof size in the United States is roughly 1,700 square feet. The cost is determined by a number of criteria, including material, square footage, and roof damage, among others.
You receive a roof with lesser-quality materials and maybe lower-quality construction that cuts corners at the lower end of the spectrum. If you choose to proceed with low-quality repairs, you may need to replace your roof sooner and your guarantee may be voided. Always inquire about a roofing company's insurance and liability prior to hiring them to ensure that you are covered in the event of an incident.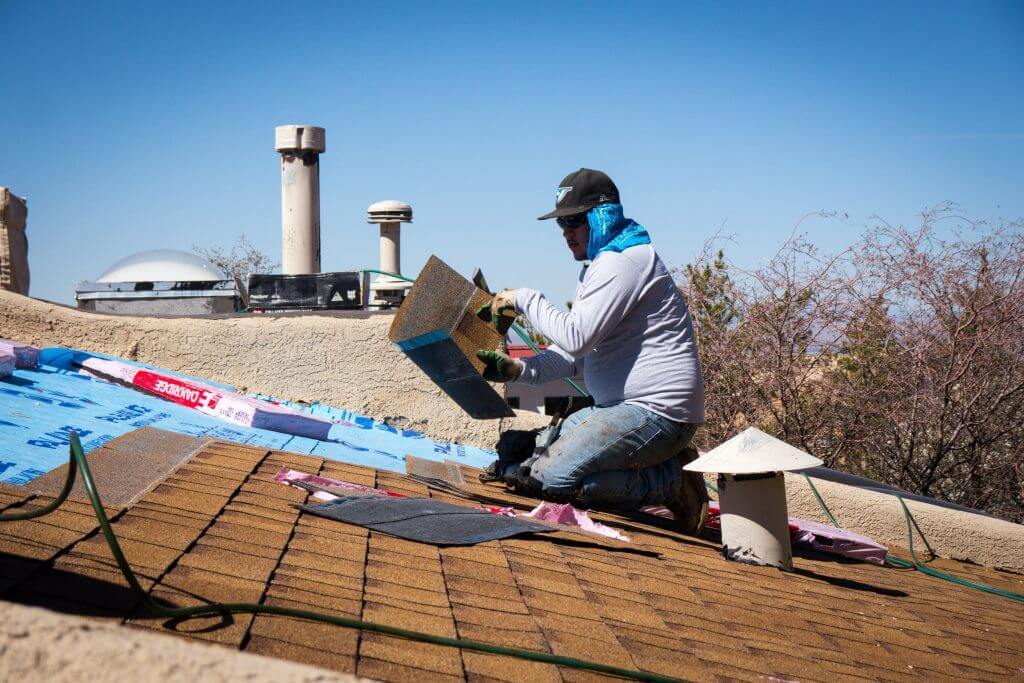 Blue Angels Roofing Can Help You
Roof replacement in Birmingham Alabama is a breeze, thanks to Blue Angels Roofing. Our team offers top-quality design and services regarding all types of roofing needs. Call us today!
WE USUALY GET ASKED ABOUT
We can answer all your roof issues
A few factors that often indicate you need re-roofing include curling and buckling shingles, missing granules, algae growth, mold in the attic, and missing shingles. 
A roof is made up of much more than just shingles. The best way to improve the roof's effectiveness is to replace the entire system, which includes various elements.
Roof replacement might help you save money on your energy expenses if your roof is old and inefficient. With sound materials and ventilation that prevents extra drafts and water leaks, a new roof decreases energy bills.